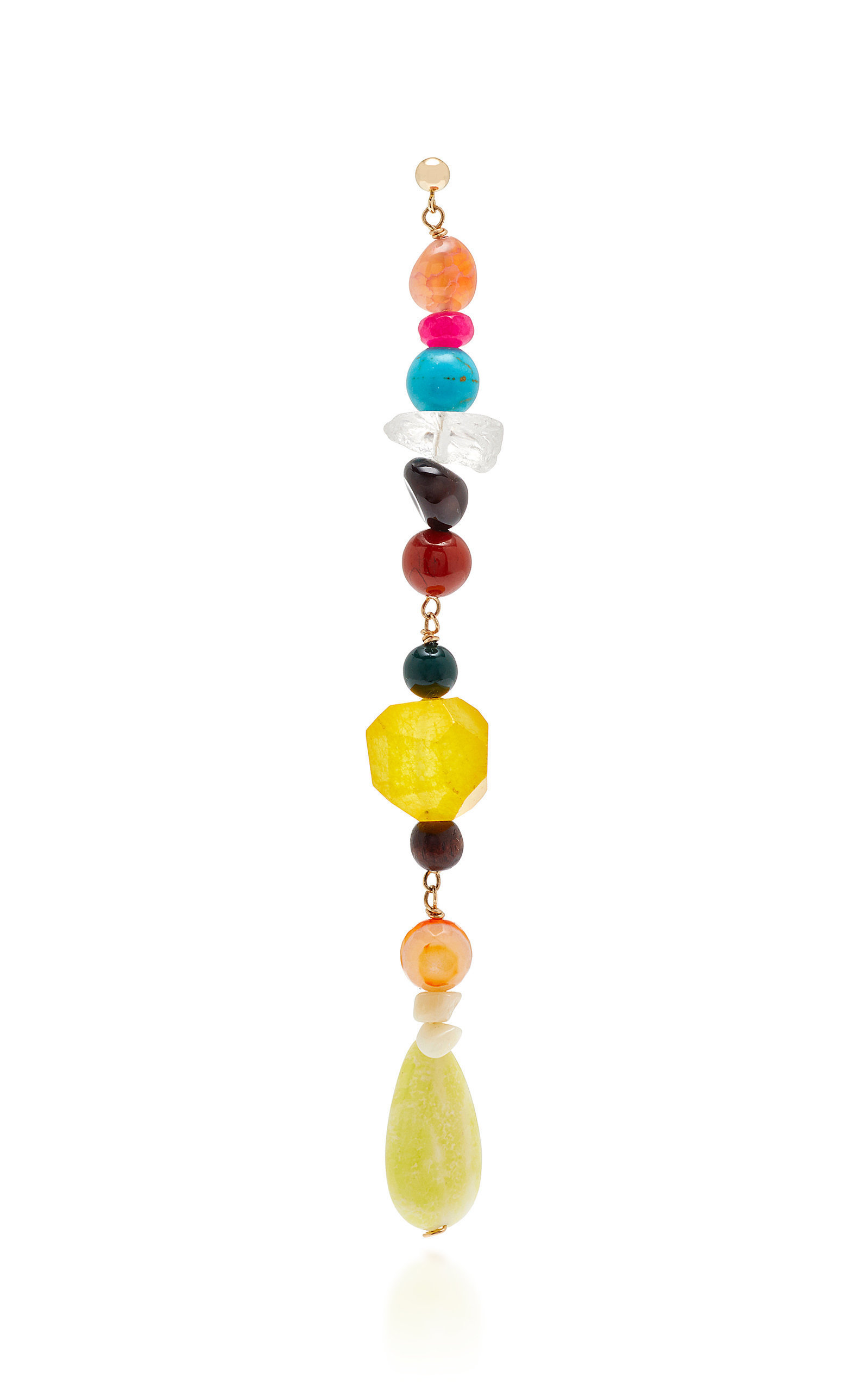 Lagos
Named after the colorful city of Lagos, in Nigeria, this earring echoes the vibrant people and buildings of the teeming, centuries-old metropolis.
Agate, quartz, shell, jasper, cowrie. 14K gold-filled post. 4.75 inches long.
Made in New York.
All SVNR earrings are sold individually, unless otherwise indicated. (If you'd like two matching earrings, please choose "PAIR" from the drop-down menu below.) Our earrings are meant to be mixed and matched with each other, or with earrings you already own.
Most of our materials are one-of-a-kind, so the individual components of your earring may vary slightly in size and shape. Crafted from found, re-used, up-cycled, and natural materials, due to the handmade nature, subtle variations in color and shape make each piece unique.