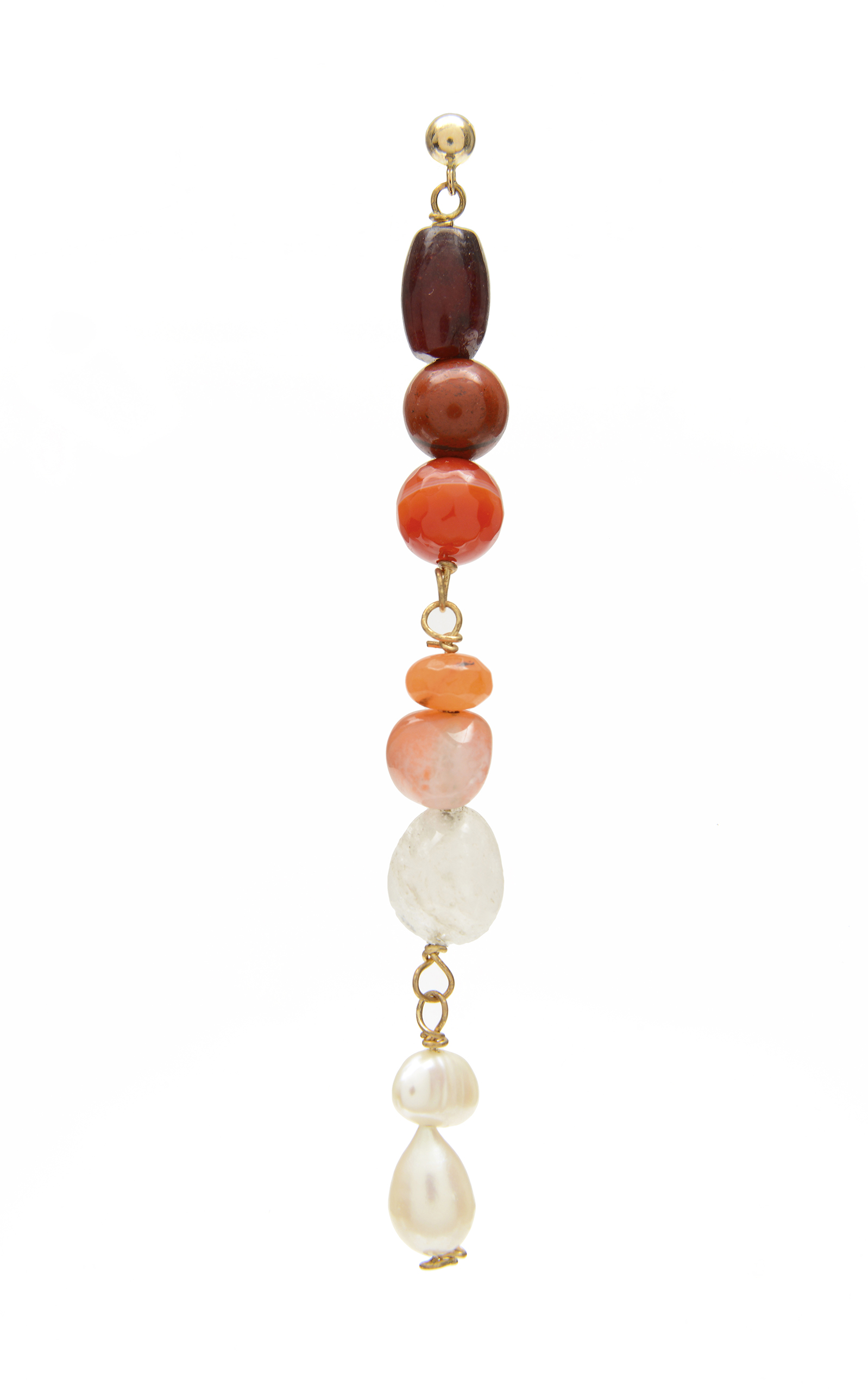 Aksaray
A crucial stopover on the Silk Road, Aksaray's proximity to the brackish Lake Tuz made it the primary supplier of salt to all of ancient Anatolia. The earth-toned gradient of this lavaliere earring recalls the reddish hues of the arid Turkish landscape and the translucent crystals that came from the lake.
Carnelian, quartz, agate, pearl. 14K gold-filled posts. About 4.5 inches long.
Made in New York.
All SVNR earrings are sold individually, unless otherwise indicated. (If you'd like two matching earrings, please choose "PAIR" from the drop-down menu below.) Our earrings are meant to be mixed and matched with each other, or with earrings you already own.
Most of our materials are one-of-a-kind, so the individual components of your earring may vary slightly in size and shape. Crafted from found, re-used, up-cycled, and natural materials, due to the handmade nature, subtle variations in color and shape make each piece unique.